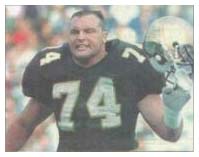 As Team Captain of the Binghamton Patriot's High School Football Team, Joel was a standout All-Metro Tight End and Defensive End and played in the Inaugural Ernie Davis Football Classic.
As the starting Tight End at the West Point Preparatory School, Joel was voted "Most Valuable Lineman" for his tenacious play and aggressive blocking skills.
At West Point, Joel was a four year varsity letterman seeing playing time in multiple games his freshman year to include the season finally victory over Navy playing alongside his brother, senior Team Captain Dan Davis.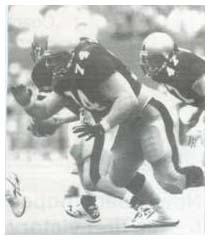 As a three year starter on both the Defense and Offensive Line, Joel started 33 consecutive games for the Army Black Knights. He earned the starting position at Left Defensive End his sophomore year and, as a junior, Joel performed double duty starting at Left Offensive Guard and Nose Tackle. As a senior, Joel earned several distinguished honors to include "Lineman of the Year Award," All ECAC Honors, and was invited to play in the Annual East-West Shrine Game at Stanford University.
But according to Joel, his most distinguished honor was being elected Team Captain of the 1995 Army Football Team. "To me, Army Football remains one of the most special and revered endeavors I've ever been a part of. To be elected team captain by my friends and peers is an incredibly cherished honor," says Joel.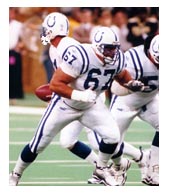 Signed by the Cincinnati Bengals as a free agent in 1996, Joel served as a reserve Offensive Linemen and remained with the club until 1998. In 1999 and 2000 Joel was signed by the Indianapolis Colts where he learned and developed football skills from legendary Offensive Line Coach Howard Mudd; skills Joel would later use in coaching and developing linemen at Binghamton High School. From 2007-2014, Joel served as the Head Strength Coach and Assistant Head Football Coach at Binghamton High School. During his tenure, the Patriots won multiple NYS Section IV Championships, multiple Central NYS Regional Championships, and a pair of NYS Semi-Final Championship appearances. Joel further had the pleasure of developing, mentoring and coaching a staggering number of All-State, All-Metro, All-Conference, and All-Division players.